Improving Robotic Surgery Through Haptics
By Lori Cameron
Thirty years ago, the first minimally invasive surgery was performed—the laparoscopic removal of a gallbladder. Since then, robotics have taken minimally invasive surgery to a whole new level.
Through tiny incisions, surgeons can insert even smaller robotic instruments to perform surgical procedures with very little disruption to surrounding tissue. Recovery time is minimal, risk of infection is greatly reduced, and patients experience considerably less pain and scarring.
Advances in robotic surgery techniques and equipment continue at an astonishing rate. However, until now, simulation algorithms have not included haptic feedback—the ability for surgeons to "feel" tissue as they perform surgical cuts.
The authors of "Efficient Surgical Cutting with Position-Based Dynamics," which appears in the May/June 2017 issue of IEEE Computer Graphics and Applications, have introduced a skinning scheme that provides haptic feedback, especially for surgeons learning to operate on soft, deformable tissue in a simulation program environment.
Learn more about how their algorithm is making complex, delicate surgery more precise. (login may be required for full text)
---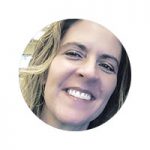 About Lori Cameron
Lori Cameron is a Senior Writer for the IEEE Computer Society and currently writes regular features for Computer magazine, Computing Edge, and the Computing Now and Magazine Roundup websites. Contact her at l.cameron@computer.org. Follow her on LinkedIn.