Deus ex Machina
By Grady Booch
In this Episode
No matter your individual position on the matter, faith is a powerful element of the human experience. Therefore, it comes as no surprise that computing intersects with the story of belief in many ways. Here, we explore computing as a medium for faith, as a ritual space, and as a technology that itself raises certain metaphysical issues.
From IEEE Software's Issue No. 06 – Nov. / Dec. 2013
---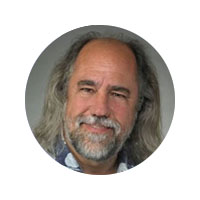 About Grady Booch
Grady Booch is a Chief Scientist of Software Engineering at IBM. He is recognized internationally for improving the art and the science of software development and has served as architect and architectural mentor for numerous complex software-intensive systems around the world. The author of six best-selling books and several hundred articles on computing, he has lectured on topics as diverse as software methodology and the morality of computing. He is an IBM Fellow, an IEEE Fellow, an ACM Fellow, a World Technology Network Fellow, and a Software Development Forum Visionary.