Useful or Useless? CES a Showcase for Offbeat Gadgets
By Neal Leavitt
This marked my 10th consecutive year at International CES, and as regular as the day's sunset, there will always be on display various gadgets that make you scratch your head and wonder what the inventors were thinking. And with others, you still scratch your head as well and think – what a clever idea! Why didn't I think of that?
CES 2015, which wrapped up earlier this month, continued the tradition.
Quest for a better beer
One of the coolest gadgets was the PicoBrew Zymatic machine. Two brothers, Bill and Jim Mitchell, weren't happy with their home brewing efforts so they teamed up with Avi Geiger and launched PicoBrew. Bill is a former Microsoft VP; Jim is a food scientist and physicist. Geiger has filed 24 US patents and also spent a dozen years at Microsoft as a hardware engineer and principal architect.
Their collaboration yielded the PicoBrew Zymatic, which "improves the precision, repeatability, and overall quality of the beer-brewing experience. It allows you to slightly modify each individual batch, to fine tune beer to your individual taste." The Zymatic can churn out up to 2.5 gallons of beer each batch and four different hops additions.
Shift your state of mind
This year wearables were again a hot topic, but after awhile all the devices started to blur into one big blob of information overload. But one company, Thync, is going down a different path.
Thync was founded by Isy Goldwasser, a named inventor on more than 30 US European and Canadian patents and a former Entrepreneur in Residence at Khosla Ventures. The company has already raised $13 million in VC funding.
Thync displayed a wearable device based on neuroscience and is designed to change your mood. It uses waveforms targeting specific neural pathways so you can shift your state of mind in minutes.
Another interesting wearable device, although not yet available until Q2 2015, is Quell, a leg cuff created to alleviate chronic pain caused by diabetes and other diseases. The product was developed by publicly-held (NASDAQ: NURO) NeuroMetrix.
As described on their site, Quell's OptiTherapy "calibrates to your optimal stimulation level ensuring you receive maximum relief. It knows what level of stimulation to deliver during the day and adjusts to the appropriate level at night. It senses when you are lying down and automatically switches to night therapy to ensure a restful sleep."
And you can also track and personalize your pain therapy with your smartphone if the factory settings are too little or too much.
In the market for a smartduck?
Lastly, there's Edwin the Duck. At first glance, it looks like one of those yellow rubber duckies you played with as a kid (and may still do – but that's none of my business).
Created by Carmel, IN-based pi lab, this ain't your ordinary duck – Edwin is an app-enhanced smart toy with a built-in waterproof speaker. The 'Edwin App' is compatible with iOS, Android and Windows devices; content comprises four key areas- Story Time, Play Time, Bath Time, and Sleepy Time – so the duck can stay with your child from bath to bedtime. And Edwin is also temperature sensitive so if the bath water is too hot, Edwin will quack up a storm.
Can't imagine what new gadgets will be in store for CES 2016 but as always, will never be dull!
---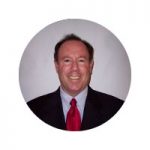 About Neal Leavitt
Neal Leavitt runs San Diego County-based Leavitt Communications, which he established back in 1991. He received his Bachelor of Arts degree in communications from UC-Berkeley and a Master of Arts degree in journalism & public affairs from American University in Washington, DC. Neal has also lived abroad and has traveled extensively to more than 80 countries worldwide.