Computer Society in Africa: Jomo Kenyatta University of Agriculture and Technology (JKUAT) Holds Successful Awareness Campaign
by Lori Cameron
No corner of the earth is beyond the reach of the IEEE Computer Society's mission to advance tech for the benefit of humanity, and that includes the Jomo Kenyatta University of Agriculture and Technology (JKUAT).
The university sits in the vast farmlands of Kenya, just 22 miles northeast of the capital city of Nairobi, in the town of Juja.
There, the school boasts strong programs in biotechnology and engineering.
On November 9, JKUAT's IEEE student branch launched the latest effort to promote computing as a career. They held a campaign to raise awareness of the Computer Society and then rounded up students to become new members by highlighting the international conferences, research, training, and travel experiences that IEEE student members can enjoy.
Become a member of the IEEE Computer Society.
Organizers expressed gratitude for the good turnout: "It has been a great day! Thank you all for showing up and participating, and especially those who signed up. Watch out for more photos and information on our website!"
New IEEE student branch members gather for a photograph.
With such ground-level initiatives, IEEE is poised to deliver on its goals to enhance capacity in Africa, leveraging the volunteering talents of almost 6,000 IEEE members there and 15 IEEE sections and sub-sections across the 54 countries.
The need is indisputable.
In the endless chatter among Asian, European, and Western nations about the world's latest technological advances, Africa is conspicuously left out.
But not anymore.
The continent—free of aging and increasingly-obsolete tech infrastructures that plague the developed world—promises to be the clean slate upon which the most advanced technology of the 21st century can be tested and built.
The tech future of Africa rests in the hands of the growing number of university students entering the STEM fields, including those from JKUAT.
Its student branch website underscores the role students can play in solving world issues and exploring new countries as IEEE student members.
JKUAT IEEE student branch leadership. Left to right: Westley Ndunya, chairperson; Rosemary Litunya, vice chairperson; and Koi Anyango, treasurer.
Learn more about the JKUAT student branch of IEEE.
The university's namesake, Jomo Kenyatta, was the first president of Kenya after the colony declared independence from the British Crown back in 1963. Kenyatta donated two hundred hectares of farmland for the establishment of the college in 1978.
With strong support from the Japanese government, JKUAT grew from its first small graduating class in 1982 to the more than 6,000-strong student body it has today.
The partnership between IEEE and JKUAT promises to draw attention to the significant technological contributions of African professionals, giving them the voice and visibility they deserve.
Students show off their cool IEEE swag.
On November 24, a team of IEEE student members from JKUAT gathered for an industry visit at Centurion Systems, Nairobi. They learned about numerous systems including programmable logic controllers (PLCs), supervisory control and data acquisition (SCADA), and Mitsubishi Electrics.
Centurion Systems (CSL), who visited the JKUAT IEEE student members, is a technology firm that offers technical services for industry, continuous professional development, and research/innovation, with key focus on the fields of industrial automation, motion control, and lean manufacturing. In operation since 1989, they have served the cross-sectoral industrial platform within the East African region to support efficiency and productivity enhancement.
"It has been a great meeting! Thank you all for showing up," tweeted the membership meeting organizers for IEEE-JKUAT.
Follow JKUAT on Facebook and the JKUAT IEEE student branch on Twitter.
Attendees of the 2018 IEEE Kenya Section Symposium held at Riara University, Mbagathi Way, Nairobi, Kenya, August 24-25, 2018.
Innovation on display at a panel discussion on disruptive technology at the 2018 IEEE Kenya Section Symposium.
---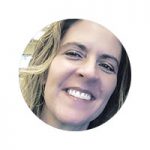 About Lori Cameron
Lori Cameron is Senior Writer for IEEE Computer Society publications and digital media platforms with over 20 years extensive technical writing experience. She is a part-time English professor and winner of two 2018 LA Press Club Awards. Contact her at l.cameron@computer.org. Follow her on LinkedIn.