Call for Papers: IEEE World Congress on Services (IEEE SERVICES 2020)
Beijing, China | July 7 - 11, 2020
The Congress will cover all aspects of services computing and applications, current or emerging. It covers various systems and networking research pertaining to cloud, edge and Internet-of-Things (IoT), as well as technologies for intelligent computing, learning, big data and blockchain applications, while addressing critical requirements such as high performance, security, privacy, dependability, trustworthiness, re-usability, interoperability, and cost-effectiveness.
The Congress will be organized with four affiliated, co-located conferences/congresses solely sponsored by the IEEE Computer Society under the auspice of the Technical Committee on Services Computing (TCSVC). Original manuscripts are invited to submit to these conferences/congresses considered with most suitable from the technical point of view.
IEEE INTERNATIONAL CONFERENCE ON CLOUD COMPUTING (IEEE CLOUD 2020)
General Co-chair: Latifur Khan, University of Texas at Dallas
General Co-chair: Gang Huang, Peking University
Program Chair: Claudio Ardagna, University of Milan
Program Co-chair: Shangguang Wang, Beijing University of Posts & Telecommunications
IEEE INTERNATIONAL CONFERENCE ON WEB SERVICES (IEEE ICWS 2020)
General Chair: Andrzej Goscinski, Deakin University
General Co-chair: Zhiyong Feng, Tianjin University
Program Chair: Elena Ferrari, University of Insubria
Program Co-chair: Jing Fan, Zhejiang University of Technology
IEEE INTERNATIONAL CONFERENCE ON SERVICES COMPUTING (IEEE SCC 2020)
General Chair: Kumar Bhaskaran, IBM
General Co-chair: Xiaofei Xu, Harbin Institute of Technology
Program Chair: Luciano Baresi, Politecnico di Milano
Program Co-chair: Jia Zhang, Carnegie Mellon University West
Program Co-chair: Jianwei Yin, Zhejiang University
IEEE INTERNATIONAL CONFERENCE ON SMART DATA SERVICES (SMDS)
General Chair: Selcuk Candan, Arizona State University
General Co-chair: Mohand-Said Hacid, University of Lyon
General Co-chair: Zhaohui Wu, Zhejiang University
Program Chair: Laurence Yang, St. Francis Xavier University
Program Co-chair: Tevfik Kosar, University of Buffalo
Program Co-chair: Hongbing Wang, Southeast University
MANUSCRIPT GUIDELINES AND SUBMISSION INFORMATION
Please download the paper template in WORD or LaTeX.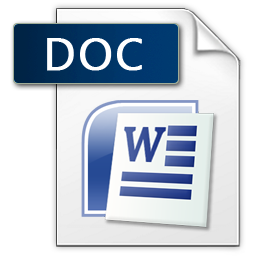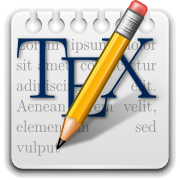 Language: English
Paper size and format: US Letter; Two-column format in the IEEE style
Page limit: Up to eight pages for peer review for regular papers; Up to three pages for a "work in progress" paper
Abstract Length: 1500 characters for a regular paper, and 500 characters for "work in progress" papers
Number of Keywords: between five to eight keywords for each paper
File format: Limit the size of a single PDF file to be 6MB
Note: Authors of the accepted regular papers will have available up to 10 pages for the final version of papers.
Anonymous Submissions: All conferences implement a double-blind reviewing process. Author names and affiliations should not appear in the paper. The authors should make a reasonable effort not to reveal their identities of institutional affiliations in the text, figures, photos, links, or other data that is contained in the paper. Authors' prior work should be preferably referred to in the third person; if this is not feasible, the references should be blinded. Submissions that violate these requirements will be rejected without review. The list of authors cannot be changed after the acceptance decision is made unless approved by the Program Chairs.
All submitted manuscripts will be peer-reviewed by the program committee. Accepted papers with confirmed registration and committed presentation will appear in the conference proceedings published by the IEEE Computer Society Press. Each conference/congress will publicly announce the winners of its Best Paper Award, and Best Student Paper Award. The authors of selected papers will be encouraged to submit extended and enhanced versions of their papers to the IEEE Transactions on Services Computing (TSC) and other suitable journals.
Special note in regard to early submissions: Authors are invited to consider early submissions and only full/regular papers will be accepted. An early submitted paper which is accepted will be included in the proceedings. An early submitted paper which is rejected can be still revised and submitted to the normal submission deadline (whereas the normal papers cannot be resubmitted). If the authors of an early submitted paper which is rejected decide to resubmit their paper to the normal deadline, they will have to include an appendix (2 pages) describing how they have addressed the comments received by the reviewers on the early submission.
Submitted Regular and Workshop Papers will be limited to 8 (IEEE Proceedings style) pages and REQUIRED to be formatted using the IEEE Proceedings template. Submitted Work-In-Progress Papers will be limited to 3 (IEEE Proceedings style) pages. Unformatted papers and papers beyond the page limit may not be reviewed.
IMPORTANT DATES
REGULAR PAPERS:
Normal paper submission due: CLOSED
Final notification to authors: 

April 6, 2020

April 20, 2020
Camera ready manuscripts due: 

April 20, 2020

May 4, 2020
Please visit Instructions for Authors regarding how to submit your camera ready paper.
Congress dates: July 20-24, 2020
Please visit Instructions for Authors regarding how to submit your camera ready paper.
Congress dates: July 7-11, 2020
IEEE World Congress on Services (IEEE SERVICES 2020)